If you are in the process of seeking out companies for a new garage for your home,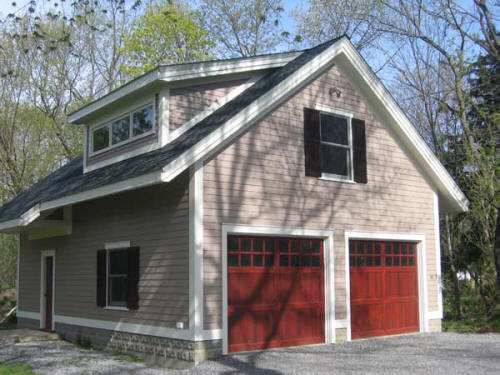 congratulations! A custom garage is a great way to increase the value of your home and also make the time that you spend in your home more enjoyable. The garage is a big deal, and so is the act of demolishing it and putting up a new garage in its place. You want to make sure that whatever company you decide to hire to take on this task is going to be up to the challenge. Below are the biggest red flags to avoid when you are seeking out a contractor to take on your custom garage build job.
Work with a company that does not ask for payment in full up front. While it is not out of the ordinary for a company to establish a payment plan or to ask for a deposit up front before they start their work, a custom garage contractor should never ask for a full payment up front. If you decide to do this, you have no guarantee that the work you get will be up to your standards.
No written estimate. Any estimate that is done on your property should be put down in writing so that you can reference it when you decide who you are going to book to build your garage. If you do not request and receive an estimate, then you should not be surprised when your prices magically change when you get your final bill.
Speaking of estimates, you should only work with companies that do them. They should physically come to your property so that they can see the work space and make recommendations on what size and type of custom garage will go best in the available area. If you call a company for an estimate and they only offer one to you over the phone, you should be very wary of hiring them to build your garage.
Door to Door sales people should also be avoided. These types of sales pitches often include the phrases "for a limited time"… any company that is not willing to stand behind their prices should not be trusted. Also, any company that tried to pressure you into make a decision right that second is not a good idea. Adding a new custom garage to your home is a  big decision, and you want to work with a company that understands that and does not try to bully you into making a decision.
You should also try to avoid the doomsday sales pitch. If someone comes to your house and claims that your detached garage is on its last leg and it is about to collapse in to your home if you do not replace it right away, you should first be on your guard about this person, and second, definitely have your garage inspected by someone else – someone that you trust.
Building a new garage on your home should be an exciting experience! Make sure that you hire someone that you will not regret.